Today, I had a hard time changing logo of Facebook business manager. We had a white label client who don't was his client to see our name and company logo and for that reason, we have to change our Facebook business manager name and logo.
Changing the business name was easy, but we were not able to change the logo. Every time I tried to change the logo it shows the same error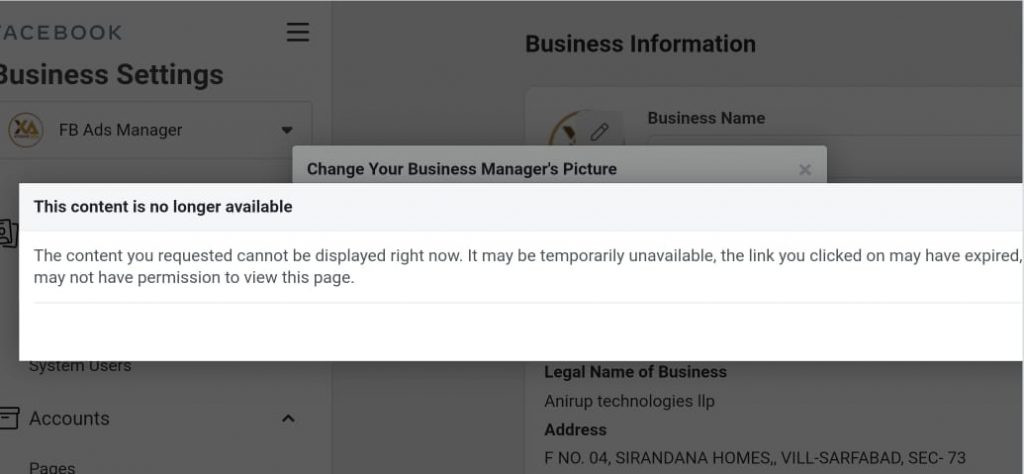 This content is no longer available
The content you requested cannot be displayed right now. It may be temporarily unavailable, the link you clicked on may have expired, or you may not have permission to view this page.
I did some searches on Google and found lots of people had this issue and there is no answers from anyone. You can see below images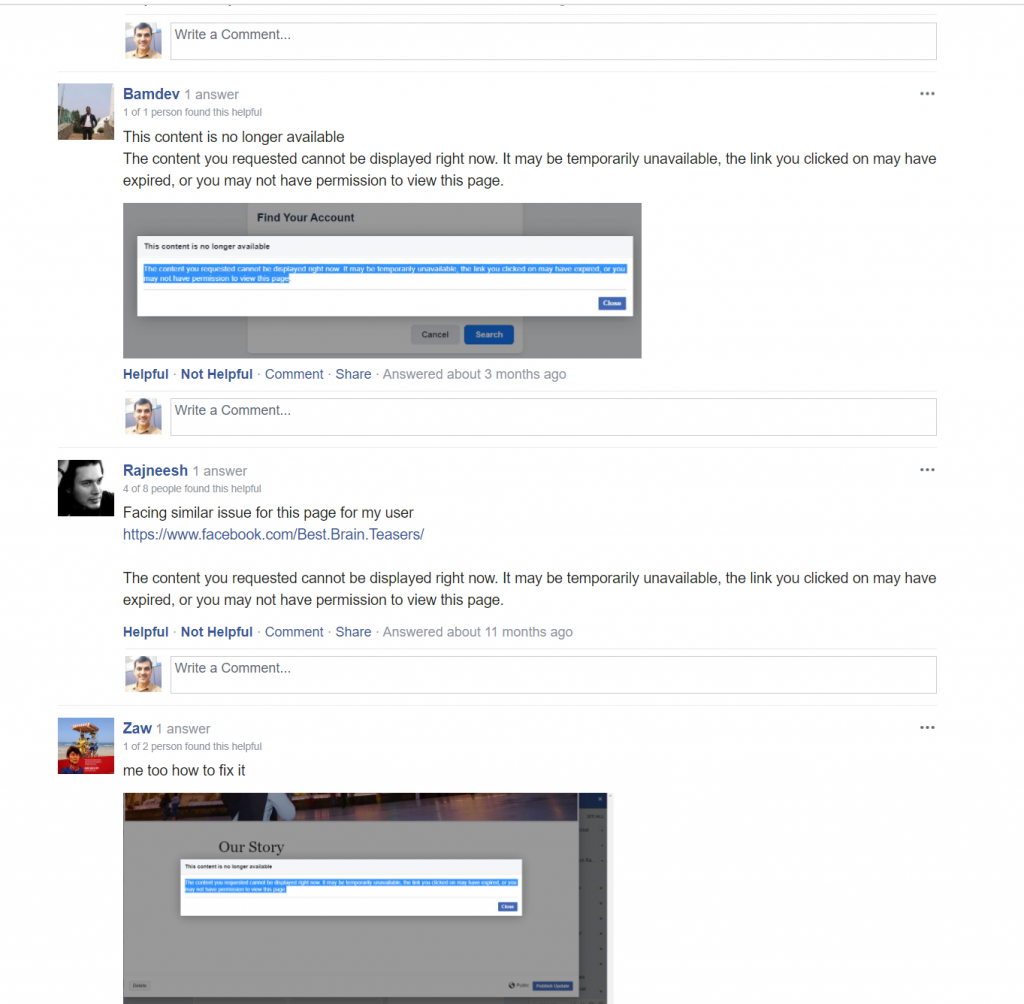 It was a must for us to find a solution to continue serving client demand. I tried from mobile, laptop, chrome, Microsoft edge, etc but no luck. I lost my all hope.
I tried with another business manager and it logo was changes and it didn't show me that error message. see below image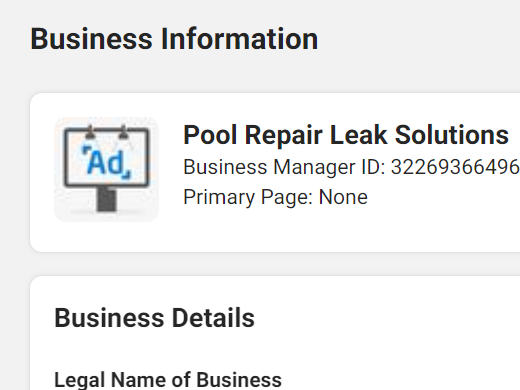 The question arises, Why the issue is only with one particular account. What are the differences in bot account?
The one which worked was new and we didn't added business info like name, address, website etc.
The one which logo was not changing has all info updated like Name, address, website, etc.
So, the one more question came to my mind – Is Facebook pulling my logo from website given in business details? It was a random question without any logic.
I changed the website and saved the info and tried to change the logo and it was SUCCESSFUL. The logo was changed.
MISSION ACCOMPLISHED.
I never say that it is a guaranteed solution, but this is how it works for me and I am so excited…