HIRE A TOP FACEBOOK ADS AGENCY IN INDIA
Do you want to generate leads or want to sell products on Facebook & Instagram? Our Facebook ads agency has the team to setup and manages profitable ads on Facebook. All we need is access to your Facebook business page, ads account and your product/service details. Our agency will guide you step by step to advertise your business on Facebook. Our Facebook ads pricing in India is also very competitive. Contact our agency to get more details about our Facebook advertising services & packages.
GET STARTED WITH FACEBOOK ADS
Facebook is #1 Social media website in terms of users, time spends and revenue. Facebook is adding lots of new features to keep users engaged and offering advertisers more opportunities to reach more customers.
Who would like to miss the opportunities to reach millions of customers on Facebook? No One.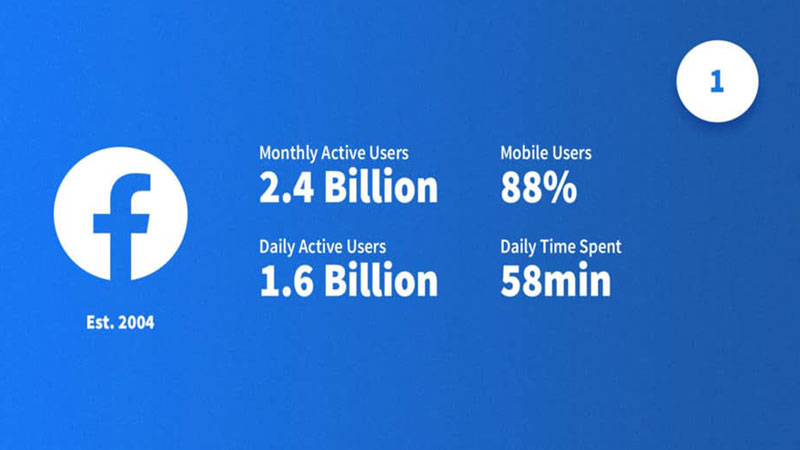 ADVERTISING ON FACEBOOK
A business owner can reach his targeted audience in two way
Promoting organically, but it will take much time to become popular on Facebook.
Facebook Advertisement, This is a fast process to sell your services or product on Facebook.
Facebook has helped millions of people to connect with their old buddies, family and share their life events. Most people don't care about sharing their personal information directly or indirectly to Facebook.
Facebook Ads can be shown to users based on their
Name
Gender
Age/Birthday
Schooling
Location
their interest
Life Events
Current Job
Company
Likes & dislikes
Facebook collects more than this much information about a user. He tracks each & every activity of users and knows a user's present, past requirements and can also predict future requirements. These data help Facebook Ads to serve highly personalized ads to the user.
WHAT INFORMATION AVAILABLE TO TARGET YOUR PROSPECTS?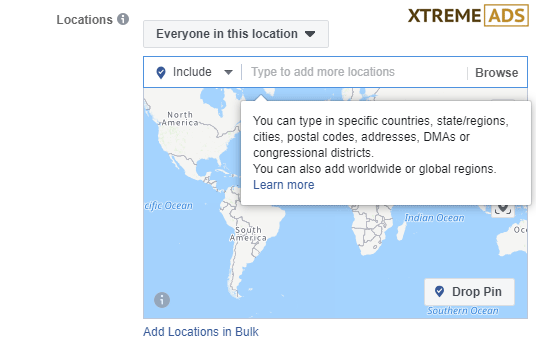 Facebook offers different targeting options to show ads to a user. It can be Location, gender, age, interest, behaviors, Demographics, Digital Activities and many more.
You can select one or a combination of many targeting options to pinpoint your customers before advertising to them.
Selecting the right targeting is one of the most critical tasks to bring the desired result from Fb Advertising.
WHAT TYPES OF ADS AVAILABLE ON FACEBOOK?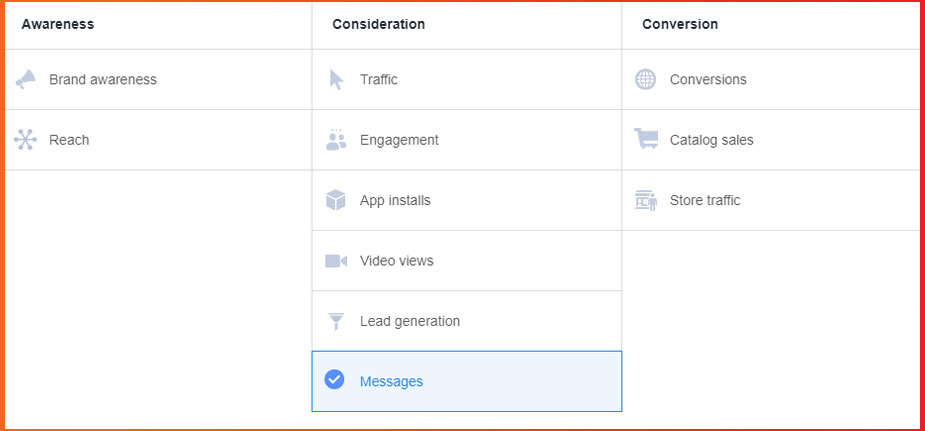 Facebook offers different types of creatives right inside Facebook Ads Manager. These can be banner ads, image slider, video, Leads ads and many more. You can get different types of ad creation depending upon your campaign Goal.
You can select your goal as per your business requirements.
OUR FACEBOOK ADS AGENCY CAN HELP YOU RUN ALL TYPES OF FB ADS.
There are multiple types of Ads and most of them can be designed by selecting any of the below options.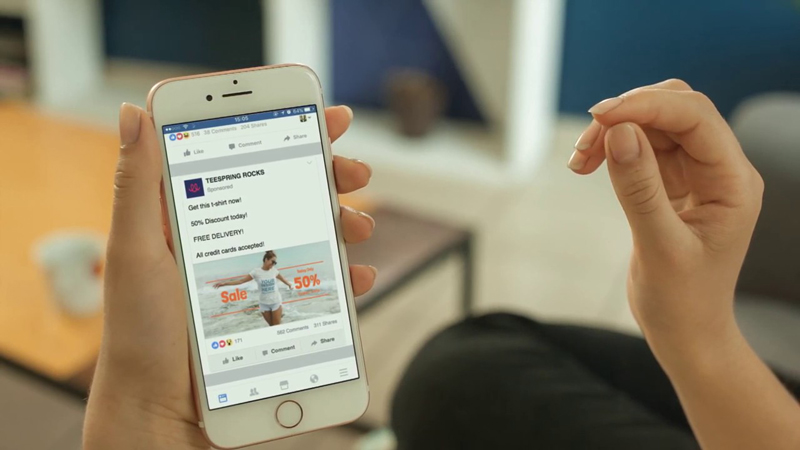 Image Ads: These are the most popular ads where you can select one or multiple images to design your Ads or carousel Ads. Facebook offers you the option to write a description and title of Ads along with the option to add your website link or lead form.
Video Ads: If you have video then you can create video ads just like image ads. even you can create your video ads with multiple images (slideshow Ads). The process of creating most of these ads is similar except ads like product ads, leads form etc.
Instant Experience: These are a fullscreen experience that shows on mobile. It opens after someone taps ad on a smartphone.
Collection Ads: If you are selling products, then these ads are for you to promote on mobile devices. It allows 5 products in ads. Your customers can discover, browse and purchase products from their phones in a visual and immersive way.
HOW MUCH TO SPEND ON FACEBOOK ADS?
Like any other advertising, you can decide your daily or lifetime budget to advertise on Facebook. If are well experienced with a Facebook advertisement, then you can start with any good budget, but if you are new and uncertain about the outcome, then start with a small budget and see the result. Gradually you can start increasing the budget with the result. There is no minimum or maximum limit. You can start with one dollar too.
HOW FACEBOOK ADVERTISING AGENCY CAN HELP?
Most of the business owners don't have time to learn and do everything. So its wise to outsource facebook ads management to some competent agency like us. Benefits of agency is
No need to hire a permanent employee
Low Cost compared to an employee's salary
Expertise of many years
Experience of working with many projects in the industry which they can utilize
No Long term contract. Start End in any month
Free consultations on new opportunities to grow business.
Agency's have team and many minds can work on your project to bring better results.
Get in touch with us to learn more.