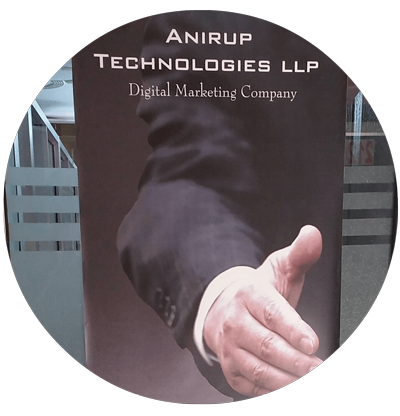 LEADING PPC COMPANY IN DELHI, INDIA
Started in late 2010
In-house team of PPC experts
Handled more than 250 PPC Projects + SEO & Website projects
Worked for different industries around the world
Clients from US, UK, India, AUS, UAE & CA
Competitive Pricing
Google Certified Partner
XTREMEADS.IN (Anirup Technologies llp)
---
Expertise meets innovative opportunity
We at Anirup Technologies (XtremeAds.in) are the storytellers of the PPC Advertising world. Whether we're crafting your next PPC campaign, creating punchy copy for Google AdWords or building narratives around your brand, we stand above other digital marketing and advertising companies through our flair for innovation and passion for high quality services. We crunch the numbers, but believe in the power of leveraging creativity to enrich your business.
We work with passion, and that shows in the results we deliver. For us, it's not only about the numbers (though they count a lot!) but also about the relationships we establish with you, our customers. We know that a successful partnership is based on mutual benefits, trust and communication, while sharing the same values can help us get farther down the path of an efficient digital campaign.
We team up and head up
The concept of team is what drives our business and yours to new heights. We have a strong team of experts that strategize, design, implement and monitor successful digital campaigns. What's more, we believe in teaming up with you to get to know your brand inside out and deliver tailor-made campaigns that fit your values, vision and objectives. We also teamed with Google and BingAds, becoming certified partners and enhancing the success of PPC campaigns.
Moving the present into the future
Anirup Technologies is set to build the future of digital services and we hope you will join us and advance your business in the process!
Anil Singh (Founder)
Hi, Welcome to Anirup technologies. I am glad you are reading this. I started this agency in late 2010 alone and later started hiring team members to work together to bring best possible result from Digital marketing.
I started learning digital marketing in year 2007 when it was not so popular and have worked for few companies in Delhi ncr. After 3 years, I started my freelancing career as a ppc expert and got chance to work with many awesome clients and learn a lot from them. With increasing work pressure, I feel need of a team and founded this company - Anirup Technologies.
As a company, we have worked for more than 250+ clients ( although I have worked for more projects) and have managed thousands of PPC campaigns on Google and Facebook. Feel free to contact me for any of your queries.
VISION
Deliver a future in which high quality PPC Marketing services are ahead of time and made affordable, effective to small and big business alike.
MISSION
Anirup Technologies (xtremeads.in) mission is to deliver custom pay per click advertising services that are in tune with fast-changing dynamics of online world and offer sustainable result to businesses of all sizes. We believe in value of measurable results and strive to make the best of every penny you invest in ppc advertisement, cutting your loss margins and enhancing your profit. Our team of PPC expert  aims to combine tech skills and precision with innovation and creativity to create PPC Ads that will achieve any brand's objectives.