Retargeting | Facebook & Google Ads Remarketing Campaigns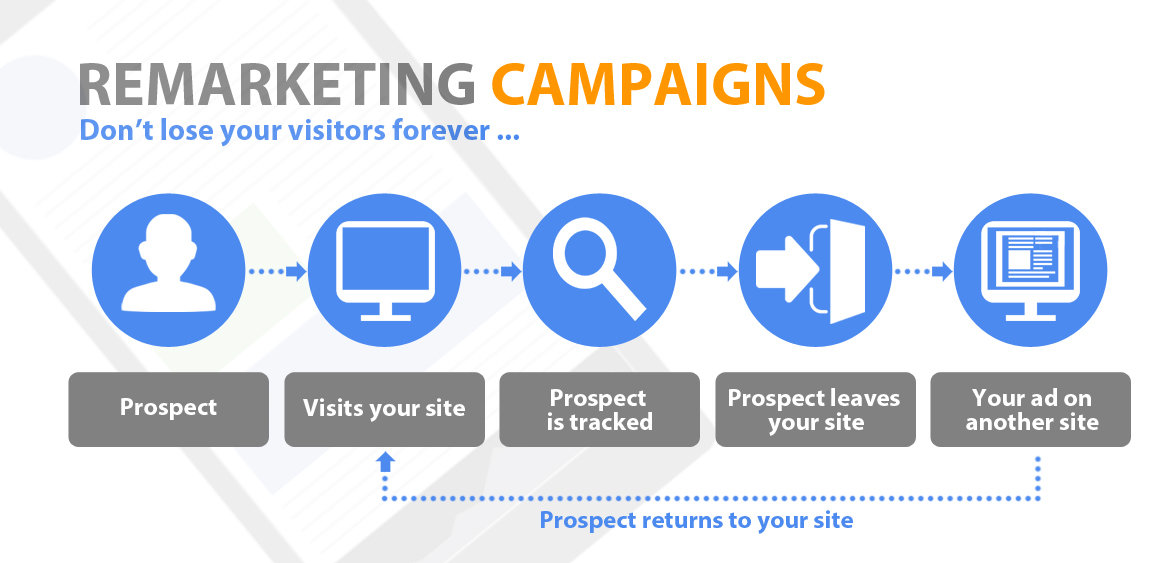 What is remarketing in digital marketing?
Have you notices that after visiting Amazon or any other website,
Their ads follow you everywhere?
You see specific product ads that you have viewed on their website.
When you search in Google, their ads show on top position.
You may see those ads everywhere you visit like any blogs, news sites, Facebook, YouTube. This is possible with Retargeting or remarketing.
These types of ads allow you to show ads to people who have already visited or interacted with your website, video, Facebook page or app in the past.
Why is Remarketing Campaign Important?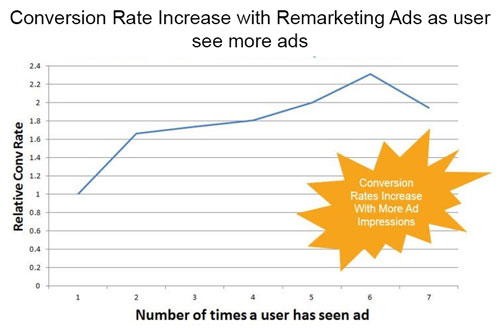 According to a recent study, 96% of website visitors do not convert (contact or buy) at first interaction with your product or services. This is a huge number and you may be losing a huge amount of total visitors if they are not contacting you again.
But Good news is that you have the option to remind those visitors to come back to your website. You can create different types of messages like any offers or if they need any support etc. It has been also noted that with remarketing ads, website conversion rates increase. So the main benefits are
Capturing your lost visitors
Cross-selling your products or services
More conversion rate means low cost per acquisition
People remember your name or brand
You can target visitors for more than 1 years
You can show some seasonal offers
you can introduce new product/services with past visitors
and there can be many benefits as per your way of using it.
HOW RE-MARKETING ADS WORK?
Let's keep it simple. You need to follow few steps to start your retargeting Ads. These steps are
You need a Google or Facebook Ads Account.
You get an option to create a Tracking code ( Remarketing tag, code, pixels, Global tags.. it has many names 🙂 )
Copy and Add this Tracking code on your website or mobile apps.
When someone opens your website. This tracking code add a cookie into his browser for tracking that browser (not user).
In the Ad platform, you can see how many people have been tracked and added to your list ( we call it audience list). See the image of the Google audience list below.
Now, you create a campaign, Adgroup/Adset, some Ads into it and in targeting method, select your audience list ad save.
Your ads will start showing to the people ( or you can say, browser).

Types of Retargeting Ads
There are different types of Remarketing campaign options available on Google, Facebook, and other marketing platforms. You can use any or all types of retargeting ads depending upon your business nature and requirements. Some of them are:
Google Standard or Display Remarketing Ads
Search Remarketing ( RLSA)
Video Remarketing (youtube, facebook video)
Dynamic Remarketing
Facebook Remarketing
Display or Standard Remarketing Ads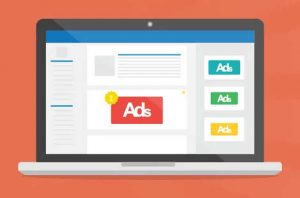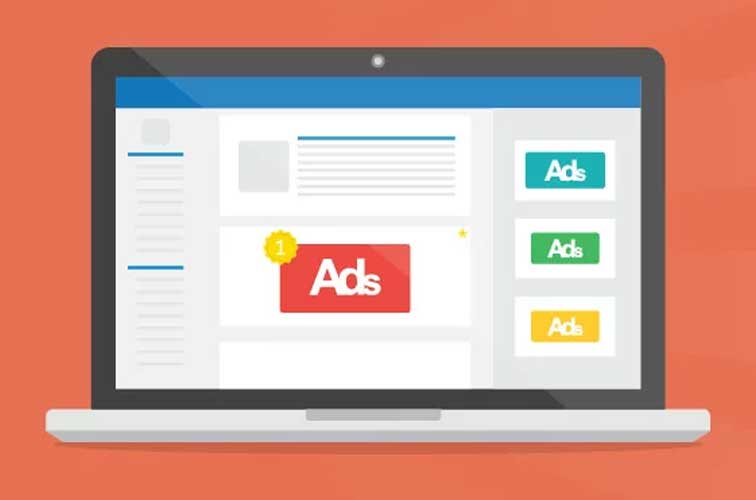 This is the most common remarketing Ads used of most the advertiser. Here you create your display campaign, select your targeted audience list and create your banner ads.
These Ads will start showing to the people in your Audience list. You can decide your audience list and ad content.
It involves below basic steps:
Create your audience list (ensure tracking code is added on the website)
go to the campaign option and create a display campaign.
Add your adgroup, but ensure to select the AUDIENCE in targeting option.
Under Audience, select your remarketing list
save your campaign, adgroup, and ads.
Once approved, your ads will start running and targeting your audience list.
Google Remarketing List for Search Ads (RLSA)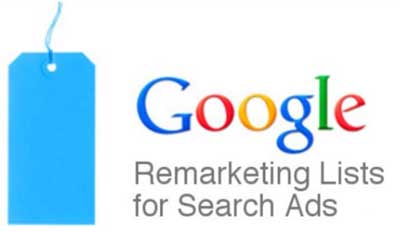 After visiting your website, visitors can visit any other site where you can target him with Display remarketing Ads.
But if the same user searches in Google with related/similar keywords, then you can target that user with your search ads at a better position and remind him to come to your website. This is all possible with RLSA (Remarketing list for search Ads).
If you see the above image of the audience list, then you can see Google has segmented audience list for display network, search, Youtube, Gmail. That no of audiences can be targeted on the respective network.
Video or Youtube Remarketing Ads
The process and steps are the same except
Audience List:- We target user who has interacted with your video on youtube or facebook
Ads type: You can target users with video ads as well as banner ads ( depending upon available options.)
In Google, you need to create a video campaign to video ads and display campaign if want to target user with a banner on youtube.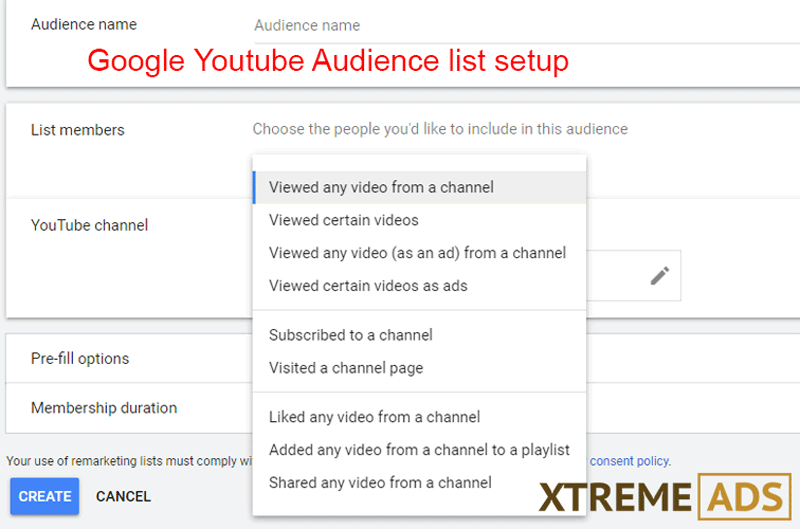 You can see from the above images that Google and Facebook offer you the option to create remarketing audience list based on who has interacted with your video or channel.
Dynamic Remarketing
Mostly it is used for eCommerce websites but can also be used for other types of business. The goal here is to show highly targeted ads to user. In other types of campaigns, we simply create audience list, campaign and ads and it shows that ads to your audience list.
but in Dynamic remarketing, we show the exact same or related product to the user who has visited the same product.

In Dynamic Remarketing Campaign
User see ads of the product or page they have visited earlier
These are highly relevant
Chance of conversion is high due to high relevancy
User can see the same along with related product ads
REQUIREMENTS FOR DYNAMIC REMARKETING CAMPAIGN
Google Merchant center with all settings
Datafeed file which contain details of your product from the website. It is for both Google as well as facebook.
You need to link the merchant center with Google ads account.
All product in data feed must be approved by Google or Facebook
you need to add some specific tag/codes in your remarketing tracking pixel.
Facebook Remarketing Ads
Like we have already discussed, facebook offers a similar remarketing system where you need to
Create Tracking pixel and add it on your website along with any even tracking pixel
Create audience list under Audience manager
Create a campaign as per your goal ( eg. traffic, leads, engagements)
In targeting, select your custom audience list
and Follow the step to create your ads and publish
Once approved, your ads will start showing to user in your audience list.