We have worked with hundreds of clients from different industries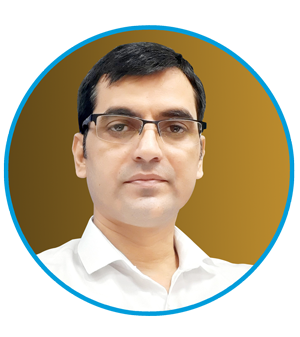 Hi, I got my 1st Google ads client in 2010 from Singapore who had an iPhone store. I worked hard to work for the next 2 years for him. Since then I have worked on more than 500 PPC Projects from different industries. I founded my agency and have built the best PPC team to help me manage the client's PPC project.

We are fully focused on PPC advertisement and it has helped us develop a strong PPC process to deliver the best result and offer quick support.
Recommended campaigns
Google Search Ads
Facebook Lead Ads
Google Smart Ads
Remarketing
Recommended campaigns
Google shopping ads
Google Search Ads
Facebook product ads
Remarketing
Recommended campaigns
Google Search Ads
Facebook Traffic ads
Google Discovery Ads
Display Advertisement
Recommended campaigns
Youtube Ads
Facebook Video ads
Google Discovery Ads
Display Advertisement
SUBSCRIBE TO OUR WHITE LABEL PPC MANAGEMENT SERVICES
Get Started Instantly
You get a highly experienced PPC team who can start working on project without the need of any training.
Sell More, Save More
Our White Label PPC Pricing is very affordable. More projects you will outsource, more will be saving.
Peace of mind
Having experience of 10 years, we will take care of everything from account management to white label reporting & support.
BENEFITS OF WHITE LABEL PPC OUTSOURCING
There are many benefits of getting white label PPC services from an experienced agency. Some of them are:
Why Outsource your PPC projects to Us?
BECOME OUR WHITE LABEL PPC RESELLER
If you are a freelancer or an advertisement agency owner, then you can become a PPC reseller. All you need to do is find the potential clients and close a deal with them. You can leave the rest on us. From researching the keywords to running the PPC campaign, you can get all the services from our white label agency.
Additionally, it helps you grow your business by focusing on your client management instead of running the PPC campaigns. You can also resell the PPC services at a higher price to your clients.
We offer white label PPC management to help you generate better revenues with minimum efforts.
WHITE LABEL PPC PRICING | GOOGLE ADS PRICING
We understand that reselling these service would require you to market them at a competitive price. That is why we offer affordable White Label PPC services that starts just from 100$ a month.
Monthly ad budget upto ₹50K ($1000)
Fee: Contact for a low price
Search Campaign

Display campaign

Call only campaign

Dynamic search campaign

Shopping campaign

Remarketing Campaign
Youtube video campaign
Monthly ad budget ₹50k-₹1.5L | $1000-$3k
Fee: ₹14000 ($199)
Search campaign

Display campaign

Call only campaign

Dynamic search campaign
Shopping campaign
Remarketing campaign
Youtube Video campaign
Monthly ad budget ₹1.5L-₹3L | $2k-$5k
Fee: ₹21000 ($299)
Search campaign

Display campaign

Call only campaign

Dynamic search campaign
Shopping campaign
Remarketing campaign
Youtube video campaign
White label PPC Reporting
Creating Campaign reports is a challenging and time-consuming task. However, our white label PPC management offers weekly and monthly reports that you can share with your clients. It will help you give a complete performance review to your clients.
Additionally, we offer to provide customized reports as per your client's requirements.
WORK WITH BEST PPC WHITE LABEL AGENCY
Xtremeads provides affordable white label PPC services to the agencies (and freelancers) like you. We focus on delivering high-quality work that will help you establish a positive image in the industry. To ensure the quality, we have a team of in-house PPC experts putting some hard work for your projects.
Working with us can give you a boost by leveraging our experience and samples. We are already providing our services to both individuals and digital agencies and they are more than happy with our work process.
Thus, you don't have to worry about the results that we would be providing you.
WHO SHOULD CONSIDER OUR SERVICES?
Every person who is directly or indirectly engaged in running paid ads can use these services provided by XtremeAds. Here are some of the resellers that would be more than interested:
Digital Marketing Agencies
Digital marketers are the ones who use this service the most. It is because they handle multiple projects under different niches and expertise. To avoid managing a large team with experts in each industry, they choose to go with XtremeAds's management services.
It helps them save enough money without compromising with the quality.
Freelancers
Most of the freelancers work alone and do not have a team to handle multiple clients at once. Hence, they can outsource their work to a white label agency like us and meet the requirements of their clients in the best possible way.
PPC consultants
PPC consultants usually provide a strategy to run PPC ads as per the organization's requirements. They often prefer outsourcing the work to provide their services to multiple clients.
Content Marketers
Content Marketers create strategy for marketing a business with the help of content and a variety of methods. These methods often require them to run paid ads and they connect with us to get their PPC ads up and running in no time.
HIRE A RELIABLE
PPC

MANAGEMENT COMPANY
EXPERIENCE
The rich experience of more than 10 years with PPC services and other marketing platforms makes us a much more reliable choice. Our laser-sharp focus on advantageous PPC advertising enables us to deliver quality results while saving on cost.
AFFORDABILITY
Our PPC Pricing in India starts from as low as $99/month. While the PPC services are economical, the quality is never compromised at any cost. This has helped a myriad of different level businesses in their establishment.
AVAILABILITY
In lieu of selling, we are providing our services with an aim to get the best for our clients. Email, phone, Whatsapp, Skype, whatever the medium you are convenient with, we are available at all the times for your service.
CLIENTS REVIEW ON GOOGLE
★★★★★ Good company and quick solution..
Good staff communication skill....
They are providing a very good PPC services and i'm fully satisfied with their services. And their behavior towards their client is also very Good. [Marketing manager, Online payment gateway]
★★★★★ Want to boost your business via google adwords, then this is the agency to look for, they are the best in business... [Dr ILa kathuria, CEO, Holipills Clinic]
★★★★★ Xtreme ads is a renowned agency from Delhi NCR and Mr Anil is very experienced AdWords expert, I will always prefer him for any digital requirements. [ Alok singh, CEO, Social media agency]