Social media marketing is an effective way to increase traffic or exposure for your business, create loyal customers, and generate leads and sales. Facebook is the King of Social Networks. This social media platform is preferred by the majority of marketers because of its popularity. Advertising on Facebook is a cheaper way to build your brand and create a new market for your products and services.
If you aren't already advertising on Facebook, you're missing out on some great opportunities. Especially if you want to grow your business like crazy in 2022 then you should go with Facebook marketing.
Let's discuss the eight reasons for advertising on Facebook to make your business super successful in 2022, starting right now.
#1 People Spend a Lot Amount of Time on Social Media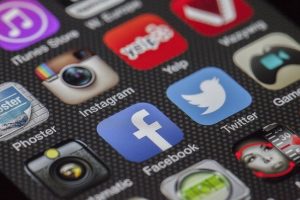 Facebook for business is a huge platform to overlook.
You know that your business needs a Facebook page (How To Create A Facebook Page) and so do 30 million other businesses. Facebook is where your future customers spend their leisure time by simply scrolling their feed for hours.
Did you know that The average person spends 26 percent of his or her time online on social networks–or 1.52 hours per day?
The average user spends about 40 minutes just on Facebook just by liking and sharing content on their feed. Here's another stat – Facebook users Like more than 4.1 million posts, posting comments, status updates, and photos every minute!
Facebook has a massive, engaged user base that keeps spending their time there every single day of every month!
But Facebook only has 2 million active advertisers, which sounds like a great opportunity to advertise.
#2 Easy to set up and results quickly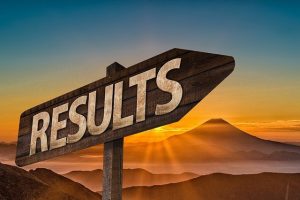 Facebook ads are very easy to set up. You just need to have a basic understanding of Facebook because it doesn't take so long to create your first Facebook ad campaign.
You can also turn your posts into an ad by simply clicking on the 'Boost post' button and selecting a budget.
Once your ads are set up and running, you can start getting results instantly!
#3 You Can Target Specific Users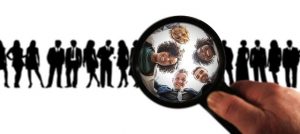 Facebook can give you a lot of information about its users. You can benefit from such information by targeting just the people who are most prone to become your clients.
Facebook allows you to specify criteria like age, location, gender, industry, job title, marital status, and interests. You also get the option to filter by connections (for instance, friends of users who already like your page) and behavior, which includes recent purchases and life events, etc.
You can also use this effective targeting option – lookalike audiences. It helps you to target users similar to your current audience, and you don't need any demographic details for this.
#4 Facebook Offers Retargeting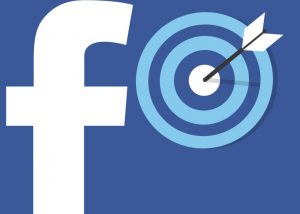 Facebook Retargeting is yet another way to reach the right users. It allows you to target users who previously visited your website, gave you their email address, or used your mobile app.
As those users might be familiar with your business, they'll be are more likely to download your app, start a free trial, book a service or make a purchase. Most of the time retargeting works in your favor.
#5 Facebook Provides Useful Analytics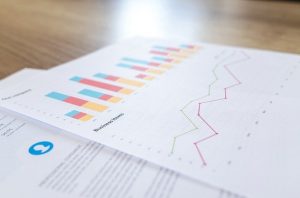 Your ad campaigns also reach users who may not be in a buying frame of mind. This may not be a limitation, but an opportunity. While your ads may be inefficient for pushing for a sale, they can still be useful for creating brand awareness and capturing leads for future targeting.
This can make measuring the progress of your ads more complicated. Nevertheless, Facebook simplifies the process by providing you with useful insights associated with your goals. It's usually about social ROI — or how users responded to your ads.
Let's look at an example, along with data about reach, impressions, and frequency, you receive insights about likes, comments, shares, page likes, and click-through rates. And you get these metrics are in real-time, allowing you to make modifications to your ads whenever you want.
#6 Highly Scalable Content Promotion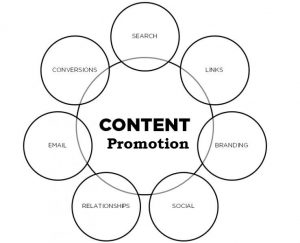 If you're consistently posting great content for your website SEO, you want people to know about it. That's why you share them across your social networks. But this isn't enough to reach more people.
To make sure that your content reaches maximum users, you need Facebook Ads. It will increase the reach of your content.
Facebook ads can actually help you get a more organic reach for your content. This is possible when influencers share your Facebook Ads and yes people do share ADs, your content will reach an even wider audience.
#7 Facebook adds new features every month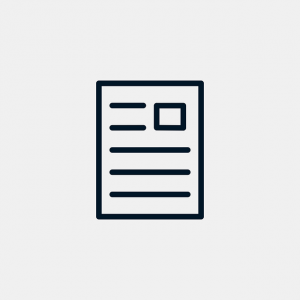 Facebook continually updates its advertising platform. Advertising on Facebook has come a long way,
From 2004 when Facebook first began making ad income with "Flyers" to 2021 where marketers can create a wide range of ad campaigns and targeted audiences.
Advertising on Facebook keeps growing and so do the number of people who use the platform. This in turn means new customers each and every day!
Advertising on Facebook is so versatile that it probably comes as no surprise there are several different Facebook ad strategies out there. When you've to choose the right one for your unique business, we suggest you choose Facebook ads services from an agency with proven results.
#8 Turn Visitors Into Leads and Customers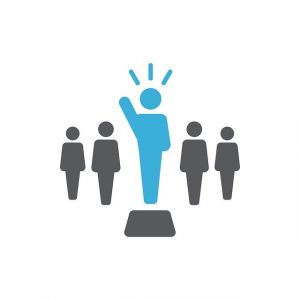 When you put in all the effort, Facebook Ads will bring new traffic to your website. But what if it's not enough and you want more? Like more leads. Customers. Sales.
If you want to accomplish this, you'll have to tag visitors who come to your site with a cookie. By doing this, you can build your remarketing audience.
After this, you can start using behavioral and demographic filters on your audience to target your Facebook ads to a selected group of people who are interested in your products or services. This is what we call behavioral and interest targeting, reaching people who recently checked out your products (retargeting), and who can afford to buy your products (demographic targeting).
Such targeting will help you make more money!
The bottom line is – Facebook Ads will help you capture qualified leads or make sales more frequently.
Final Word
Advertising on a popular platform like Facebook is imperative to extend your reach on the social media platform. Facebook ads play a vital role in your overall digital marketing strategy by increasing awareness for your brand, attracting leads, and sometimes even converting users into customers.
XtremeAds (Anirup Technologies LLP) in Delhi (India) based Facebook Advertising company specialized in Facebook Advertisement. We've covered all the reasons to invest in Facebook advertising and we hope you now have a good head start. If you're ready to take your business to the next level? Then we'd be happy to discuss more putting our strategies to work for you. Call us today at 9899 777 422 and let's get started!