Quality Lead Generation by Google ads
Google Ads campaigns are the first choice & highly effective to generate a high volume of quality leads for any business.  With 10 years of experience, we know how to set up effective Google ads campaigns to get a good amount of leads that can be easily converted into paying customers.
Read below about our work and the types of campaigns that can be profitable for your business.
We will setup these types of campaigns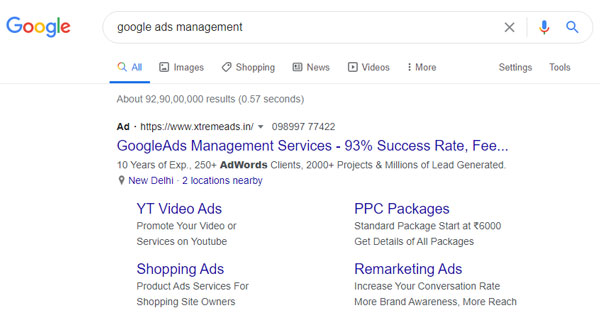 Search Campaign
This is most popular & effective campaign to generate leads from Google. User search in Google and we show ads to them. After clicking on ads, then visit the website and contact via email, phone, WhatsApp or buy your services/products.
We take some basic keywords ideas from you and your website and do research on similar keywords. After listing all the relevant keywords, making ad copies, we will share this data with you and then we start campaign creation online in your Google ads account.
KEYWORDS & ADGROUPS
Keywords research using different tools
Negative keywords research
Adgroup Structuring
Using Proper Keywords match types
CAMPAIGN SETUPS
Campaign creation
Using proper campaign goal
Campaign bidding setup
Budget setup & more
EXTENSIONS & TRACKINGS
All possible ads extension
Time, location setup
Conversion tracking setup
Providing basic guidance to manage
Display Campaign
Not every business uses it for lead generation. If you want to target additional audiences with banner ads, then this can work for you. It is good to get a huge number of visitors at the lowest cost. We use people's interests, behavior to target them with ads. You can also show your ads on particular websites.
THIS INCLUDES
Ads account setup, Audience selection, Campaign setup, Adgroups creation, Display ads creation, Ads extension setups, Ads scheduling, Location targeting, and many other activities to bring better results.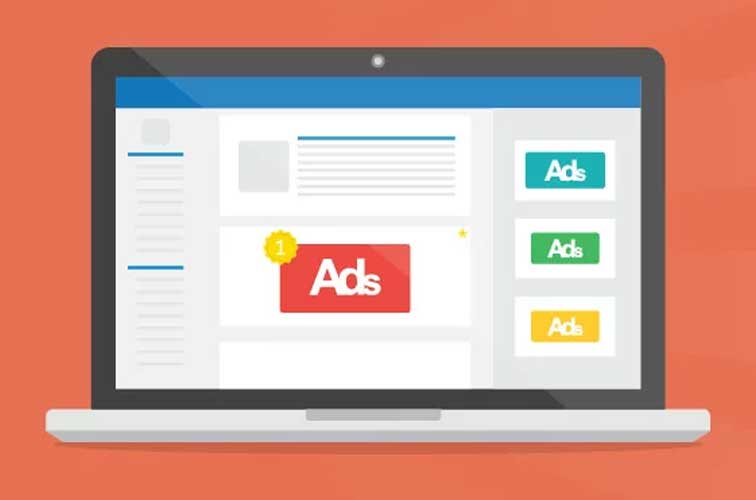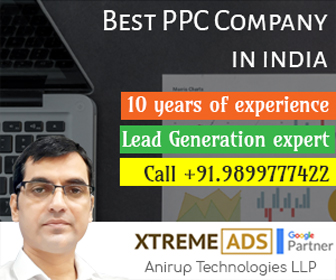 Remarketing Ads
Have you noticed some ads chase you everywhere after you have visited some websites? These are remarketing ads. When a customer will visit your website, then you can also target them with banner ads with some offer and you can get more leads/sales at very ow cost.
We can setup remarketing ads for users who have visited in the last 30 days ( or 6 month or 1 year). You can start it with a small budget and it is very effective. So don't wait and retarget your website visitors.
Even we run remarketing ads and you will start seeing our ads soon.
Let we Setup best Google ads campaing for your business
GOOGLE ADS SETUP FOR LEAD GENERATION
Work Includes
Account Setup
Billing Setup guidance
Keyword research
Search campaign setup
Display campaign setup
Youtube video
Remarketing setup
Audience creation
2 Ads per group
Maximum 5 Adgroup
Up to 200 Keywords
Conversion tracking Setup/Assitance
Ad scheduling
Ads extension - Call, Sitelink, Callout
15 Days Full Support
HOW DO WE WORKS?
Once we received your order for campaign setup, then
Our project manager will contact you on phone or video meeting
We will discuss your business and requirements
We will collect basic information from you
Then our team will make a strategy and share it with you
next, we will do all research on competitors, marketing, keywords, ad copies etc
and share all those data for your review and approval
Then campaign setup works start
and after your approval, we activate campaign and monitor it
We will provide you 15 days of support and optimization
Then you can continue your ads yourself by adding budget to you or you can hire our team to manage it further.
We also provide the setup for eCommerce websites.
We at XtremeAds (Anirup Technologies LLP) are dedicated to Google ads management. We have an in-house team to set up and manage Google ads campaigns for businesses around the world.
We are also a Google partner and have 10 years of extensive experience in Google ads.
THESE ARE FEW OF OUR CLIENTS

NEED HELP?
Call Us: +919899777422 (10am to 7pm)
Whatsapp: Click here
Office: MZ-27, Ansal Fortune Arcade, Sector-18, Noida
GSTIN: 09ABDFA3918P1Z1