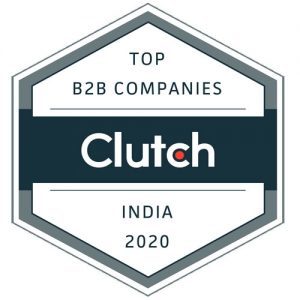 Here at XtremeAds.in, we know it can be draining for a company to balance their successful operations with high-quality digital marketing efforts. Let us take the guesswork out for you!
We're a leading pay per click advertisement in Delhi, India. We're certified in Google Ads, and always help our customers with reasonably priced Google Ads services. We'll get you the traffic and visibility your company needs to thrive!
To demonstrate our value and impact on the world of digital advertising, we've been named a top PPC firm in India by Clutch, a verified B2B market research resource.
Clutch employs one of a kind reviews-based ratings method to compare and contrast service industry powerhouses. Their work helps interested buyers locate and engage with suitable vendors for their projects.
We couldn't have gotten this award without the help of our wonderful clients! They took time to engage with Clutch and take part in one on one client interviews to assess our value-add.
We were graded along the lines of quality, attention to detail, and overall project management skills. We're happy to say we've maintained a perfect five out of five stars on Clutch and look forward to more of the same! Take a look at our most recent review below: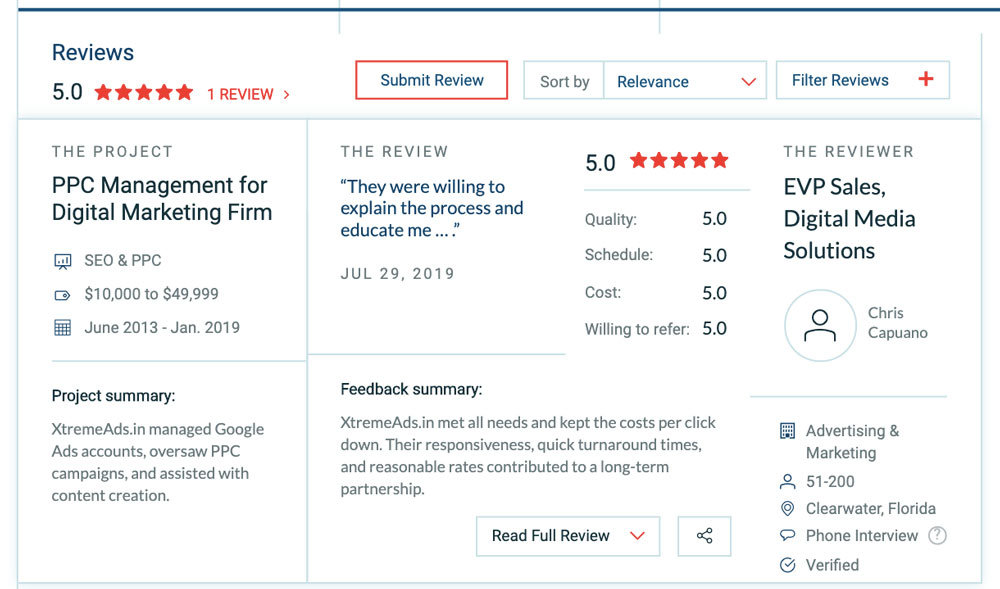 "We are thrilled to be chosen as a top PPC agency in India"
–Anil Singh, XtremeAds.in   Once again, a huge thanks to our customers and to the Clutch team for making this award possible! Drop us a line if you'd like to learn more about how we can create unique PPC campaigns for your company today.