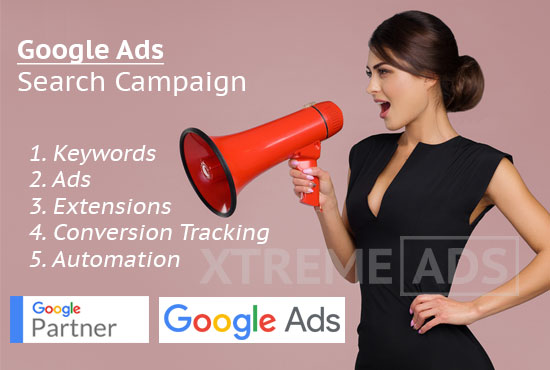 For most of the people, Google.com is the first place we go to search for anything. It can be some information, any product or some services.
Like a student may search for the best math book or classes near his home. Someone may search for Ac repair services in his city. These searches create opportunities for businesses to reach such customers and sell their products, books, or services.
Google Search ads help us to reach relevant customers at right time with our Ads and this results in more sales and more business.
SO HOW DOES IT WORKS?
Suppose you have business AC repair in Delhi. So you may want to reach to people who are searching for keywords like
AC repair
AC contractor
AC repair services near me
AC maintenance services
AC repair company in Delhi
and many similar keywords. We research all possible keywords and add them to the Google search campaign and create relevant ads for these keywords.
So whenever someone searches for these or similar keywords, Google looks for relevant ads in your campaign and show it to the customer. If your ads are highly relevant to user requirements, then they may contact you and you will get sales.
No other marketing channel can bring such direct sales then Google search ads.
Do you have any questions about Google Ads Search Campaign?
If you have any, do let us know and we would be happy to help you in all your queries.
And, if you are a freelancer or agency owner who wants to outsource PPC work, then you would love to know about our White Label PPC Management Service.