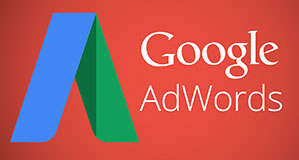 Want to use Google Ads to promote your business but don't know where to start?
You are in right place. In this blog post, I will give you quick step-by-step tips to set up your first Google Ads campaign without anyone's help.
And yes, 1st-time advertisers can also get free AdWords coupon worth $100 ( Rs.3000 in India)
REQUIREMENTS:
A website to promote
An Email id ( to signup for Google Ads account)
A payment method ( credit/debit card or net banking)
STEPS TO CREATE YOUR FIRST Google Ads ACCOUNT AND SEARCH CAMPAIGN:
Go to adwords.google.com and click on Signup with your email ( use Gmail to make process simple)
Google may guide you there to signup and create your 1st campaign, else you can follow the below steps
Click on Create your campaign

A campaign contains setting to set your ads targeting location, daily budget, and other things. You can decide these settings at the campaign level.
Here you will also have to select a bidding option ( how you want to pay for each click automatically or manually). Depending upon selection, you will get different options at keywords level)

Add your 1st adgroup

There can be multiple adgroup in a campaign
An Adgroup contain 1- Keywords and 2- Ads
You can set up your bid (maximum CPC) which you want to pay for each click. This will be the default for each keyword unless you decide it on the keywords level.

Find Keywords

Think about what your customer will be typing in google. Those will be your keywords.
Type your 1st keywords idea in Google and it will auto-suggest many other keywords
Write all keywords in Excel or somewhere.
Keep similar keywords together ( keywords grouping) and add them to their respective adgroups.

Make Ads

In each adgroups, you have to make ads.
create at least 3 ads
When users search for keywords on that adgroup, then its ads were shown in Google.
Click on the Ads tab and clicks on +Ads  to create new ads.
You will get the option to write your text ads.
Make sure to write ads relevant to your website product/services and keywords. This will ensure better performance.

Now your campaign is almost ready. There are many other advanced settings that you can view and learn.
If you have not added your billing method, then google will prompt you to setup. Just click on billing notification and follow the steps.
Once you completed above steps, your ads will be live (after approval from Google). SOME EXTRA TIPS
Review your ads performance on a daily basis
Start with a small budget
Use Google Ads coupons ( you can contact us for one)
Use Google analytic to monitor your website traffic
Setup conversion tracking to monitor results ( sales, leads) from Google Ads.
And if you are serious about using AdWords, then hire a Google Ads expert. Here we can help you.
I hope, these quick tips will help you with your 1st experience with Google Adwords.